2016-17
---
HCI@UBC Forum : March 8, 2017
Nursing and Technology Lightening Talks
Can an internet resource support the health and well-being of women experiencing intimate partner violence?
Dr. Colleen Varcoe, RN, PhD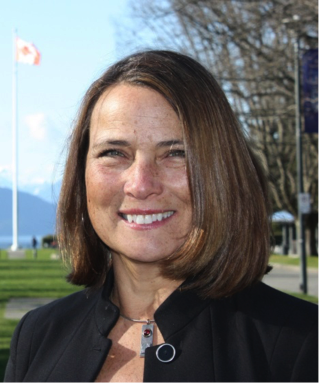 Abstract
iCANplan4safety is an adaptation of an online resource developed initially in the US as a decision aid and tested in New Zealand and Australia. This presentation will feature the results of our randomized clinical trial of iCANplan4safety compared to 'usual care'.

Dr. Colleen Varcoe is a professor in the School of Nursing at the University of British Columbia. Her research focuses on reducing structural and interpersonal violence and inequities, and on promoting ethical and equitable health care practice and policy. She is currently leading or co-leading intervention studies to this end. These include studies of health promotion interventions for women experiencing violence, including a study specifically with Indigenous women, studies to promote equitable, culturally safe and trauma- and violence-informed care in primary care settings, and more recently in Emergency Departments and a study of an on-line safety and health intervention. Her teaching and research focus on discrimination related to the intersecting issues of gender, class and racism. She is a Fellow of the Canadian Academy of Health Sciences, and author of over 100 journal articles, books and book chapters.

Virtual Reality (VR) for Pain and Other Health Applications
Dr. Bernie Garrett PhD, PGCEA, BA (Hons), R.N.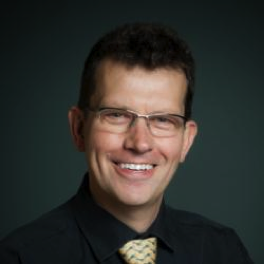 Dr. Garrett is an Associate Professor at the University of British Columbia, School of Nursing. He was a renal Clinical Nurse Specialist for 15 years before becoming a nurse educator. He holds a PhD in information Science, and prior to his current appointment he was Department Head of Critical & Specialist Care at Oxford Brookes University in the U.K. Dr. Garrett's current work highlights two main areas: 1) The use VR and AR in clinical and educational applications, and 2) science, philosophy, and the use of deceptive and non-evidence based practices in contemporary healthcare. He is currently exploring the use of VR to mitigate chronic cancer pain. His work is underpinned by a passion for science and technology, and frequently writes on these subjects including his recent graduate textbook: Science and Modern Thought in Nursing. He was the recipient of the 2007 at the Spencer Award for Information Technology Innovation, for his work on developing a mobile PDA-based e-portfolio for students, and the CRNBC Award of Excellence in Nursing Education in 2000. He was the Elizabeth Kenny-McCann Nursing Education Scholar at UBC between 2013-2014, and awarded the CASN Pat Griffin Nursing Education Scholarship between 2014-15.

Website interventions focused on Men's smoking cessation, psychosocial prostate cancer support and prevention of male depression and suicide
Dr. John Oliffe, RN, PhD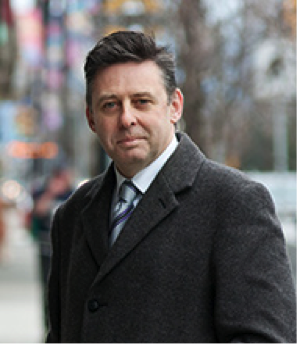 John Oliffe is the founder and lead of the men's health research program at UBC (www.menshealthresearch.ubc.ca ). Dr. Oliffe is a Professor at the School of Nursing at the University of British Columbia. Founder and lead investigator of UBC's Men's Health Research program, his work focuses on masculinities as it influences men's health behaviours and illness management, and its impact on partners, families and overall quality of life. His research provides key insights to guide clinicians and researchers advance men's health promotion practices. John Oliffe is the nominated Principle Investigator for the Men's Depression and Suicide Network and the P.I. for Project Five: Man-Up Against Suicide.

Using Gamestorming for User Centred Design with Patient Populations
Dr. Leanne Currie, RN, PhD



Dr. Leanne Currie is an Associate Professor at the University of British Columbia School of Nursing where she conducts research in the field of nursing, biomedical and health informatics. Dr. Currie worked as a critical care nurse for 15 years before completing her Masters in Nursing Informatics from University of California, San Francisco in 2001. She attained a PhD in Nursing Informatics from Columbia University School of Nursing in New York City in 2004, where she was funded as a pre-doctoral trainee with the US National Library of Medicine in Columbia University Department of Biomedical Informatics. She was faculty at Columbia University School of Nursing between 2005 and 2010. Since 2010 she has been faculty at UBC School of Nursing. Her program of research focuses on i) computerized clinical decision support systems, ii) measurement of informatics competencies, iii) user-centred design methods, and iv) digital literacy and access in low resource setting. Her students are working in areas such as global health informatics, patient safety informatics, clinical informatics, usability evaluation, informatics leadership, and informatics competencies.

February 8, 2017
HCI@UBC Forum hosted Parmit Chilana who will speak on understanding conversational programmers.
When: 12-1PM
Where: Engineering Design Centre (Room 102) Directions
Abstract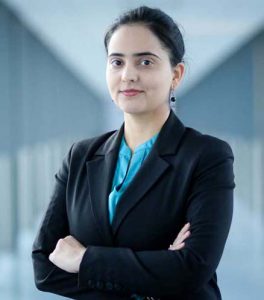 Research in HCI and computing education is continuously helping us better understand the barriers to learning and teaching programming. However, many of the insights are based on the assumption that learners will eventually write code (e.g., as a professional developer or a domain-specific end-user programmer). But, is this always the case?
In this talk, I will be presenting our recent research, which shows that some students in fields such as management may not aspire to write code as an end-user programmer or a professional programmer, but are still strongly interested in taking programming classes. We call these students conversational programmers because they want to develop only conversational skills in programming literacy to be able to: 1) aid technical conversations with professional software developers in the future; or 2) enhance their marketability in the software industry. I will also discuss results from our follow up study that confirms the existence of such a population of conversational programmers in industry. Based on 3151 survey responses from non-engineering professionals at a large technology company who never or rarely wrote code on the job, we found that a significant number of them (42.6%) had invested in learning programming.  And, their top motivations to learn programming were also to improve the efficacy of technical conversations and to acquire marketable skillsets. I will discuss some of the broader implications of these findings and new directions for future work on conversational programmers.
Bio
Parmit Chilana is an Assistant Professor in human-computer interaction (HCI) at the School of Computing Science at Simon Fraser University. From 2013-16, she was an Assistant Professor in Management Sciences at the University of Waterloo. Parmit's core research in HCI focuses on the design and study of novel tools and techniques that help people use, learn, and program feature-rich software. Her work has been recognized with several awards and honors, including Best Paper and Honorable mention awards at the ACM CHI conference and 2nd place in the international iSchool Doctoral Dissertation Award competition. Parmit received her PhD in Information Science from the University of Washington in 2013 where she also co-founded AnswerDash, a venture-funded startup that is commercializing her dissertation work on selection-based crowdsourced help retrieval. Parmit received her BSc from Simon Fraser University and MSc from the University of Illinois at Urbana-Champaign.
---
January 11th, 2017
HCI@UBC Forum hosted Caylee Raber who will speak on Co-creating better health and wellness through design.
http://research.ecuad.ca/healthdesignlab/people/caylee-raber/
When: 12-1PM
Where: Engineering Design Centre (Room 102) Directions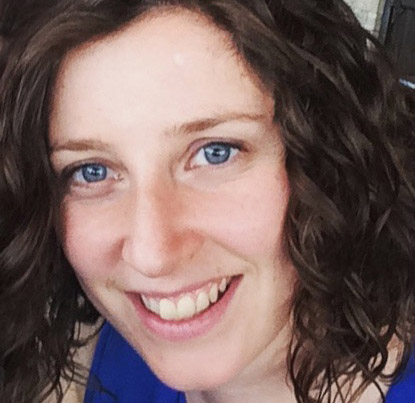 Abstract
The Health Design Lab (HDL) at Emily Carr University specializes in using human-centred design approaches to address complex challenges in health and healthcare.  At the core of our practice is the use of Co-creation, largely following the methodology established by Sanders and Stappers (2012), itself based on rich HCI background, notably Participatory Design. Co-creation is the creative act of making, telling and enacting, wherein designers prompt participants to interpret and answer ambiguous questions; discuss problems; describe future experiences, concerns or opportunities; make artifacts or "things"; and create prototypes. Co-creating allows us to quickly understand complex social problems, explore possible solutions, detect mistakes in design ideas, and create solutions tailored to people's needs.

 In this presentation, HDL Director, Caylee Raber will describe the human-centred design methodologies used within the Lab and provide examples from recent projects with our industry and community partners.  The presentation will highlight the design strategies and methods used on one of our current collaborations with Investigators from the Sleep/Wake Behaviour Clinic and Research Lab at BC Children's Hospital Research Institute and SFU's School of Interactive Arts and Technology on a "Sleep/ Wake Application (SWAPP)" to better understand, diagnose and treat sleep disorders.

 The main objective of this project is to create an intuitive, user-friendly application that allows parents/caregivers to better capture, monitor and share their children's' sleep/wake-behaviours through qualitative narratives with their care providers.
Bio
Caylee Raber is the Director of the Health Design Lab at Emily Carr University of Art + Design. The Health Design Lab is a research centre that applies design thinking to healthcare, using human-centred design research methodologies to address complex problems. Caylee's practice focuses on the application of her interdisciplinary design skillset and experience with generative human-centred research methods to the health and education sectors.
As a designer and healthcare consultant, Caylee was involved in operations and transition planning in major hospital redevelopment projects in the US and Canada. In addition to her design practice, Caylee has been an active educator in the design program at Emily Carr University and is a design-education consultant in elementary schools in BC. Caylee's Master of Design thesis work explored the integration of design as a pedagogic approach within K-7 classrooms, with a focus on the benefits of design for children with learning differences.
Caylee seeks to engage people as active participants within design in order to improve the health, education and well-being of our community.
---
HCI@UBC Forum : December 14th, 2016
Exploratory analysis in virtual reality: Stakeholders in the new frontier
Dr. Yvonne Coady
Website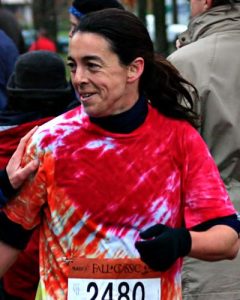 Yvonne is a software engineering investigating challenges in modern system infrastructure software. This has resulted in contributions falling into three core areas: traditional system evolution and maintenance, emerging avenues of advanced modularity across the software stack, and new programming paradigms and future pedagogical directions in concurrent environments. Many of her projects are in the intersection of HCI and software engineering. The Slice Around the World project is an example. A  "slice" is a collection of highly programmable resources—including segments of networks and virtual machines—within a globally distributed research environment. The project is exploring a new breed of applications that could be part of our everyday lives someday soon using OpenFlow-based networks, integrated with cloud technology. This means that everyone, everywhere, may sometime soon be faced with the question… what will you do with your supercomputer?
Abstract
Virtual Reality (VR) is projected to have it's first billion dollar year in 2016 (Deloitte report) and to become a 35 billion dollar market by 2025 (Goldman Sachs report). Initially much of that market is dominated by hardware and gaming, but serious data analytics applications in healthcare, engineering, earth observation, military applications and education form 12 billion dollars of the projected market in 2025.
Simultaneously, one of the fastest growing segments of the IT industry is data science. There is a profound shortage of people who are domain experts, able to program analyses, and understand how to leverage cloud data centres to explore vast amounts of data. One solution to the deluge of data is to train more data scientists. Another solution is to make better tools so as to reduce the technical level of expertise required for domain experts to derive interesting insights from data. Emerging technology such as VR, 3D input devices and Natural Language Processing (NLP) could now provide the platform for a new set of rich interactive tools to allow groups of individuals to collaboratively explore complex data sets in a way that is accessible and approachable to the broader community.
This presentation provides a survey of opportunities and challenges associated of leveraging VR and NLP using case studies from cloud computing dashboards, ocean monitoring systems, and bioinformatics. What interaction mechanisms are most effective at promoting engagement? What are the most seamless ways of elucidating the inter-relationship of disparate data sets? What are the best models for group interactions in a virtual environment? Specifically, the potential impact on user experience relative to common interaction scenarios with current tools will be identified in this presentation.
---
HCI@UBC Forum : November 9th, 2016
VizIT: Use-Driven MOOC Analytics for Course Teams
Dr. Ido Roll
Website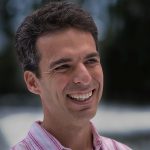 Ido Roll is the Senior Manager for Research and Evaluation in the Centre for Teaching, Learning, and Technology at the University of British Columbia. He graduated from the Human-Computer Interaction Institute at Carnegie Mellon University, and serves on the executive board and steering committee of the Society for Artificial Intelligence in Education and Learning at Scale. Ido studies how information- and interaction- design can support students in becoming more competent, curious, creative, and collaborative learners. Towards that goal, he works with faculty members from diverse disciplinary backgrounds and educational contexts. His research utilizes methodologies from the fields of learning analytics, cognitive science, education, and human-computer interaction. His publications in these fields have won numerous awards. More can be found on his website, idoroll.com.

Abstract
Massive Open Online Courses (MOOCs) have millions of diverse learners. However, rather than leveraging on the wealth of knowledge and perspectives in the community, learning from MOOCs is often a solitary experience. Similarly, instructors in MOOCs often receive little feedback with regard to students' goals, engagement, and learning. Instead, instructors settle for shallow heuristics of success (such as retention rate) or overly specific data (such as percentage of learners who watch a certain video for a certain duration).
In this talk Roll will describe VizIT, a dashboard that seeks to close the loop and offer instructors formative feedback on their courses and learners. VizIT bridges the information sciences, learning sciences, and instructional design to emphasize relationship between course structure and engagement, offer an intuitive understanding of learning in the course, and provide success metrics and actionable information. VizIT is being released for 16 MOOCs at the University of British Columbia.
Location and time
Engineering Design Centre, Rm 102
Noon-1pm
---
HCI@UBC Forum
Trust in IT: Factors, Metrics and Models
Dr. Clare Hooper
Website
Clare Hooper is a computer scientist specialised in human-computer interaction, user experience and web science. She has led various national research projects in the UK as well as major work packages in EU projects. Clare enjoys the challenges and rewards of interdisciplinary work, and has recently moved to Vancouver.
Abstract
The TRIFoRM project brought together computer science, health science, social science and engineering to explore the trusting beliefs of users of IT systems, looking at factors that influence trust of systems and ways to model those factors and trust levels. The team focused particularly on healthcare technologies for monitoring chronic conditions, and interviewed people who may use or provide healthcare monitoring technology to understand what was important to them as individuals. Analysis of the interviews let the team identify possible threats to trust of technology, and controls to mitigate those threats. In addition, the team identified two key issues. The first issue was that it is clear that people using a monitoring technology to manage pain are more likely to take risks and tolerate faults, making them more vulnerable. The second issue is the importance of relationships: patients were concerned that monitoring technology might change their relationship with healthcare providers, as well as with whether healthcare providers themselves trust the technology.
Location and time
Engineering Design Centre, Rm 102
Noon-1pm
---
HCI@UBC Forum
Fourth Annual Kickoff Event
When: 12-1PM
Where:Dodson Room  (Room 302) in the Irving K. Barber Learning Centre
Who:Anyone interested in finding out more about Human-Computer Interaction at UBC
What:You will be treated to three short talks that show the breadth of HCI-related research and activities happening at UBC.
Mapping innovativeness by design: A human and machine approach
Angèle Beausoleil
Interdisciplinary Studies
Angèle has recently completed her PhD in Innovation Process studies at UBC, following a 25 year career as a strategist and lead-innovator for creative agencies, technology companies and consumer packaged brands. She balances teaching at the Sauder School of Business with design-method focused research projects. She continues to advise global consulting agencies on new business models, new products and services. She is passionate about developing future innovators and supervises, advises, and mentors graduate and undergraduate students, along with other BC-based entrepreneurs.
Angèle shares her recent research on how innovativeness can be taught, learned and practiced in the classroom and inside corporations. Her methodology involves design-centred qualitative and quantitative research techniques. She will discuss an important role for HCI in innovation studies.
Getting Emotional with Machines: Affect in HCI
Artificial intelligence has witnessed a recent surge, with scientists teaching machines to 'speak' and 'see,' but can we also teach them to be 'social'? In this talk, I sketch some of my relevant research on building social machines and synergies with HCI.
Dr. Muhammad Abdul-Mageed
Information and Media Studies
Dr. Abdul-Mageed completed a dual Ph.D. in Computational Linguistics and Information Science at Indiana University in 2015. Between 2010 and 2012, he was a Visiting Scholar in the Center for Computational Learning Systems, Columbia University. Prior to taking up a UBC faculty position in SLAIS, he was a fellow of the Center of Computer-Mediated Communication at Indiana University. He is a member of the standing reviewing committee for Transactions of the Association for Computational Linguistics. His interests lie at the intersection of social media, natural language processing, and machine learning. He is an expert on Arabic sentiment analysis and is especially interested in learning from people and data over social media and creating more 'social' machines.
---
Archived Forums