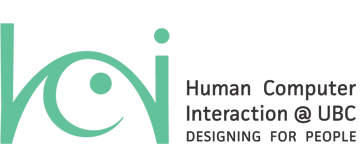 ---
HCI@UBC Social
Festival of Lights Fireworks
Location and time
8:00PM-11:00PM
Vancouver West Side
---
April Forum
Prosthesis: The Anti-Robot. What is the optimal level of technological intervention to optimize the quality of the experience for the human?
Jonathan Tippett
Website
Jonathan Tippett obtained his undergraduate degree in Mechanical Engineering from UBC in 1999. Since then, his engineering work has been in the fields of marine hydraulics, fuel cells and neurovascular implants.  In 2007 he co-founded the eatART Foundation, an educational art research laboratory that fosters discussion about our human relationship with energy through the creation and exhibition of large scale, technically sophisticated interactive performance sculptures. His multi-disciplinary interests have led him to co-host his own Discovery Channel series called Breaking Point, operate a pottery studio and develop a personal artistic practice that explores the relationship between humans, machines, energy, and physical skill at an extreme scale. He has exhibited his work internationally and given lectures on the subject at University of Dallas, Texas and ETH Zurich, Switzerland, UBC,  TEDx, and GROW Conference.
Abstract
The Anti-Robot – keeping the human in the loop
In a world where the level of automation and virtualization of our daily tasks and experiences is increasing what appears to be an unchecked rate, artist and engineer Jonathan Tippett poses the question: "What is the optimal level of technological intervention to optimize the quality of the experience for the human?" He is doing this with a 2-story tall, 4-legged, 350hp, racing machine controlled 100% by a human pilot strapped in to its center. Come here why Jonathan still believes why there's a place for a human in the loop.
Location and time
Lillooet Room, 301, IK Barber Learning Centre
Noon-1pm
---
March Forum
Design Methodology and Pedagogy
Moura Quayle
Professor, UBC Sauder School of Business
Prof. Quayle's interests lie in rethinking, refining and rebuilding collaborative spaces at the intersections of academia, government and business. Her current focus is the d.studio, a research and teaching studio that helps business students and organizations learn to use design processes and tools to co-create innovative solutions to complex problems. Prof. Quayle's experience includes Deputy Minister of the B.C. Ministry of Advanced Education and Dean of UBC's Faculty of Land and Food Systems. A landscape architect and urban designer, Moura chaired Vancouver's Urban Landscape Task Force, which resulted in the city's Greenways program. She has been recognized by the YWCA as a Woman of Distinction, was named Distinguished Alumna by UC Berkeley and received an honorary Doctor of Science from The University of Guelph.
Abstract
Processes, principles and practice of strategic design
As academic, business, civil society and government environments become more unpredictable, organizations will demand leaders who are capable of making the most of the opportunity. Leadership will increasingly mean being comfortable managing and motivating diverse teams of creative people. Truly innovative, disruptive technologies and processes will be needed to address the world's problems.  The Sauder d.studio is a venue for the practice of strategic design.
Design tools and processes, used for decades in industry and manufacturing, offer proven, alternative approaches for managing today's most challenging problems. Part creative ideation, part critical analysis, and part innovative thinking for new ways of using existing information and systems, design processes and thinking strategies will become an essential tool for doing our work better.
This session will provide an overview of the d.studio processes, principles and practice in the realm of strategic design. Our aim is to help students and organizations deliver real-world solutions that create economic, social, and environmental value using strategic design.
Antony Hodgson
Professor, UBC Department of Mechanical Engineering
Antony Hodgson obtained his BASc and MASc degrees in mechanical engineering in 1984 and 1986, respectively, from the University of British Columbia, and his PhD in Medical Engineering and Medical Physics in the Health Sciences and Technology (HST) program at Harvard University and the Massachusetts Institute of Technology in 1994, where he studied human motor control issues. Following this, he held a postdoctoral fellowship in orthopaedic and trauma surgery in the Department of Bioengineering at Clemson University and the Greenville Hospital System before coming to UBC as an Assistant Professor in 1995. He received a Killam Teaching Award in 2002 and a Peter Wall Early Career Scholar Award in 2002; he was promoted to Associate Professor in 2002 and to Full Professor in 2009.  He directs the Graduate Program in Biomedical Engineering, is a co-chairholder of an NSERC Chair in Design Engineering, and was a founding instructor of the MECH2 program which won the 2005 ASME Curriculum Innovation Award, the 2007 UBC Alfred Scow Award and the 2008 Alan Blizzard Award. He teaches courses in mechanical and medical device design.
Abstract
Using Design Dossiers Instead of Formal Reports in a Design Project Course
Three years ago, the mechanical engineering department adopted a new evaluation process in our senior undergraduate design project course, shifting from a series of formal reports to a more 'organic' and flexible design dossier approach in which students can both better customize the evaluation process to their particular projects and use the evaluation process directly as a time and expectation management tool.  In hopes that our experience will be of use to other instructors of design-focused project courses around campus, I will discuss our motivation for making the change and share some of the lessons we've learned about how to make this approach work more effectively. In particular, I will discuss the evolution of a set of rubrics we have created and that a number of the instructors are now using to assess the dossiers.
Location and time
Lillooet Room, 301, IK Barber Learning Centre
Noon-1pm
---
February Forum
Empowering Users to Make Privacy and Security Decisions on Mobile Devices
Serge Egelman
Research Scientist at the University of California, Berkeley
Serge Egelman is a research scientist at the University of California, Berkeley, holding joint appointments with the International Computer Science Institute (ICSI) and the Department of Electrical Engineering and Computer Sciences (EECS). His research focuses on usable privacy and security, with the specific aim of better understanding how people make decisions surrounding their privacy and security, and then creating improved interfaces that better align stated preferences with outcomes. This has included human subjects research on social networking privacy, access controls, authentication mechanisms, web browser security warnings, and privacy-enhancing technologies. He received his PhD from Carnegie Mellon University and prior to that was an undergraduate at the University of Virginia. He has also performed research at NIST, Brown University, Microsoft Research, and Xerox PARC.
Abstract
Mobile platforms employ permission-granting mechanisms so that users can exert control over how third-party applications access their personal data. Some platforms take a paternalistic approach by relying on a review process before an application can be approved for public consumption. At the opposite end of the spectrum, other platforms aim for transparency by presenting users with a list of requested permissions every time an application is installed. The former approach is opaque and does not allow users to understand how their data will be used, whereas the latter approach results in habituation when users are bombarded with requests they either do not understand or do not find concerning. In this talk, I discuss how balancing transparency with concerns over habituation empowers users to make better decisions about their privacy and security. Specifically, I describe previous and ongoing human subjects research to replace unnecessary permission requests with audit mechanisms, how to improve necessary permission requests, as well as how to tell the difference.
Location and time
Lillooet Room, 301, IK Barber Learning Centre
Noon-1pm
---
January Forum
Speed Networking for Research Collaborations
Abstract
Explore research collaborations with faculty, students and alumni who are interested in HCI and Designing for Humans.
Location and time
Lillooet Room, 301, IK Barber Learning Centre
Noon-1pm
---
October Forum
Visual Analytics HCI Visualization
Vicki Lemieux, PhD
Acting Director, MAGIC Assistant Professor, iSchool@UBC
Ron Rensink, PhD
Associate Professor, UBC Department of Computer Science and Department of Psychology
Website
Brian Fisher, PhD
Associate Professor, SFU School of Interactive Arts and Technology
Website
Abstract
Various researchers present their work in the area of visual analytics.
Location and time
Dodson Room, 302, IK Barber Learning Centre
Noon-1pm
---
November Forum
Designing for Everyday Design Practices
Ron Wakkary, PhD
Professor, School of Interactive Arts and Technology, SFU-Surrey
Ron Wakkary is a Professor in the School of Interactive Arts and Technology (SIAT) where he established the Everyday Design Studio, a design research studio that explores interaction design. Wakkary's research investigates the changing nature of interaction design in response to everyday design practices like home life, DIY, amateur experts, hobbyists, and sustainability. In the spirit of design research, Wakkary's research aims to be reflective and generative, creating new interaction design prototypes and uncovering new, emergent practices of design that help to shape both design and its relations to technologies. Wakkary publishes regularly in design, human-computer-interaction, and tangible computing journals and conferences. He is an Editor-in-Chief of ACM interactions, Director of the Interaction Design Research Centre at SFU, member of the SIGCHI Executive Committee, and a member of the Steering Committee for Tangible Embedded/Embodied Interaction (TEI). His research is funded by NSERC, SSHRC, GRAND-NCE, Andrew W. Mellon Foundation, among others.
Abstract
Ron Wakkary will present his research on everyday design, an idea that assumes that everyone is a designer. Design in this sense is the ongoing creative use and reuse of design artifacts. Design is comprised of a multiplicity of practices that share in their need to manipulate designed worlds to improve fit and quality through ongoing transformations and adaptations, yet what drives each practice and how they are carried out is unique and diverse. The research is based on studies of various everyday practices including family life (6), repair (3, 5), sustainability (7), green-DIY (5), hobbyists (1), steampunk (4, 1), and skateboarding (2). The aim of these studies is to understand what social practices tell us about design and, in particular, the design of technologies. Wakkary will discuss the characteristics and implications of this direction for HCI. These include the need for designers to shift attention to technologies as materials (or objects) within practices rather than configurations of functions and interfaces. The implications of this shift include the design of technological objects as resources, the simplification or minimization of interaction to fit competences, and the notion that interaction design outcomes are assessed for their interpretive potential as much as promised utility.
Location and time
Lillooet Room, 301, IK Barber Learning Centre
Noon-1pm
---
December Forum
HCI Research in the Context of E-Commerce: Studies of Customer-Technology-Company Communications on the Internet
Izak Benbasat, PhD
Professor, Management Information Systems Division
Canada Research Chair in Information Technology Management
Website
Izak Benbasat is a Fellow of the Royal Society of Canada and Canada Research Chair in Information Technology Management at the Sauder School of Business, University of British Columbia. He received the LEO Award for Lifetime Exceptional Achievements in Information Systems from the Association for Information Systems in 2007, and was conferred the title of Distinguished Fellow by the Institute for Operations Research and Management Sciences (INFORMS) Information Systems Society in 2009. He was awarded the UBC Killam Research Prize in 1998 and the Killam Teaching Prize in 1996.
Abstract
Given that an ecommerce web site is a company's "window to the world", customers interact directly with a number of information technology artifacts provided by the company (such as, product recommendation software, videos for product presentations) as well as entities within that company (such as, sales assistants) and other customers (such as, collaborative shopping) via information technology mediated channels.
HCI design and evaluation in this specific context have two major components: 1) the first resembles traditional HCI work in that a customer has to interact with a computer interface to reach the online company, and 2) the second is about communication between the customer and the company that is necessary for trading to occur. The first type of interaction is designed to enhance customers' efficiency, effectiveness and shopping enjoyment by providing high quality information technology-based services, and the second type of interaction, or more correctly communication, is intended to improve customers' trust in online merchants, reduce their perceived risks of buying on the web, and increase their loyalty to web merchants and commitment to online shopping.
We have conducted over 20 studies with my colleagues and graduate students over the last decade investigating a wide range of topics that included: how to improve product understanding on the web; how to provide services to customers via IT support; improving customers' purchase quality via recommendation agent use, designing product recommendations agents that are trustworthy, and designing social interfaces to such agents; collaborative shopping; and reducing risk and deception in electronic commerce. The talk will provide a brief summary of these studies and their findings, and describe their practical implications for HCI designers and users of electronic commerce for improving the online shopping experiences of customers.
Location and time
Lillooet Room, IK Barber Learning Centre
12:00-1:00