LUNCH Provided (starting at Noon)
LOCATION: DFP Classroom, Forestry Building, Rm 2300 (2nd Floor, Forestry building, 2424 Main Mall)
DIRECTIONS: Once you are inside the Forestry Science building walk to the rear (south-east) of the building by passing through the large open study area and up the stairs to the 2nd level student ("treetop") lounge area. For room 2300A, the MAGIC Lab, turn left, pass through a double door and the lab is 1st on the right.
---
Wednesday, September 12
Title: Priming the brain to learn using robotics and stimulation
Speaker: Lara Boyd, PT, PhD, Professor, Department of Physical Therapy, UBC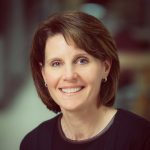 Abstract: Recovery after stroke is slow and outcomes are highly variable.  In part this is because the dose of rehabilitation necessary is very large.  One approach to this problem is to pre-excite or prime the brain to learn using robotics or brain stimulation.  This talk will review both approaches and provide data to show how these technologies may be used to facilitate both brain activity and recovery of function after stroke.
Bio: Dr. Lara Boyd is the Canada Research Chair in Neurobiology of Motor Learning, a Michael Smith Foundation for Health Career Investigator, a Peter Wall Scholar, and an Associate Professor in the Department of Physical Therapy, at the University of British Columbia.  She is a Neuroscientist and Physical Therapist. Dr. Boyd directs the Brain Behaviour Lab at the University of British Columbia, which performs research designed to advance theoretical conceptualizations of how brain function relates to behaviour during learning. She is an expert in neuroimaging and neurophysiology, and uses a variety of cutting edge technology in her research. Dr. Boyd also directs the Graduate Program in Rehabilitation Sciences in the Faculty of Medicine.
---
Wednesday, September 26
Title: Designing for Collaborative Data Analysis, a Crime Solving story
Speaker: Nitesh Goyal, Google Research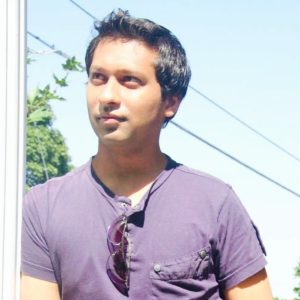 Abstract: My research vision is to enable expert and non-experts to successfully make sense of complex world problems. As a Human-Computer Interaction researcher, I iteratively focus on studying how sensemaking is performed to identify challenges in collaborative data analytics, design tools using computational techniques that overcome these challenges and evaluate my designs using human participants to inform subsequent designs. Solving crimes correctly is one such critical and life-altering problem. National Registry at the University of Michigan points out that almost 175 wrongfully incriminated folks were exonerated after having spent a non-trivial amount of their life in prison for crimes they did not commit in 2016 alone. This is 4X the number 10 years ago and continues an upward trend. During my work, I have discovered that sharing information socially, succumbing to cognitive biases, and lack of support afforded by changing interaction paradigms as key challenges in collaborative data analytics. Subsequently, I have iteratively developed multiple tools, including SAVANT REFLECTIVA, CROWDS4ANALYTICS, TEMPORA, and RAMPARTS to overcome these challenges. My approach establishes a research framework for creating rich collaborative data analytic systems by: (1) utilizing human generated analytic artifacts to inform and design the interactions (2) leveraging "off-the-shelf" natural language processing, sensors and crowds creatively to design intelligent data analytic tools, and (3) evaluating the effect of these designs in controlled settings to identify the cost vs. benefit of each design decision.
Bio: Tesh Goyal is a researcher at Google, where his collaborative sensemaking research has been used in Google Maps and Web experiences. Tesh's research develops design approaches to build novel data analytics tools that enhance information sharing, reduce biases using visualizations, minimize distractions using physiological data, and support collaborative problem-solving with crowds. His research has also contributed to the theory of Sensemaking by inventing Sensemaking Translucence as a design metaphor for a mirror that enables self-reflection. He received his MSc in Computer Science from University of California, Berkeley and RWTH Aachen under Prof. John Canny's advice, prior to receiving his PhD from Cornell University in Information Science where he was advised by Prof. Susan R. Fussell. His research has been supported by German Govt. Fellowship, National Science Foundation, and MacArthur Genius Grant. Frequently collaborating with industry (Google Research, Yahoo Labs, HP Labs, Bloomberg Labs), he has published 10 first-author papers in top-tier HCI conferences and journals (CHI, CSCW, JASIST, ICTD, ICIC and Ubicomp/IMWUT) and has received two best paper honorable nomination awards. www.cs.cornell.edu/~ngoyal
---
Wednesday, October 10
Title: TBC
Speaker: Alan Kingstone, Professor, Department of Psychology, UBC
Abstract: TBC
Bio: TBC
---
Wednesday, October 24
Title: TBC
Speaker: Ishtiaque Ahmed, Department of Computer Science, U Toronto
Abstract: TBC
Bio: TBC
---
Wednesday, November 14
Title: TBC
Speaker: Blair Satterfield, Professor, SALA, UBC
Abstract: TBC
Bio: TBC
---
Wednesday, November 21
Title: TBC
Speaker: Dr. Robert DiRaddo & Dr. Jordan Hovdebo
Abstract: The presentation is essentially an overview of our group's journey in simulation R&D, highlighting the importance of being multidisciplinary, agile and working with collaborators.  I start with an overview of current work in digital health, then describe our 3-phase model for undertaking R&D, from low to high TRL, including our approach to engage a group of early adopters in an iterative software development process.  I show how we transitioned from manufacturing simulation to surgical simulation to VR cognitive care.
Bio: Robert DiRaddo is Section Head of Simulation and Digital Health in the NRC's Medical Devices Research Centre. He leads a staff of 30 employees working out of the Montreal and Winnipeg sites.  Robert is a graduate of McGill University Engineering, with a PhD in polymer manufacturing. Prior to joining NRC, he worked in the private sector in the petrochemical industry. While at NRC, Robert has led teams working in polymer forming, manufacturing simulation, medical simulation and digital health. He has received numerous awards during his career, including the Government Of Canada Award for Excellence in Innovation for implementing a pan-Canadian research program in neurosurgical simulation. Robert currently holds an adjunct professor status at UBC and has also held adjunct professor status at McGill and University of Massachusetts
---
Wednesday, November 28
Title: TBC
Speaker: Anind Dey, Dean of  iSchool, University of Washington
Abstract: TBC
Bio: TBC
---
Wednesday, December 12
Title: TBC
Speaker: Tony Hodgson, Professor, Mechanical Engineering, UBC
Abstract: TBC
Bio: TBC
---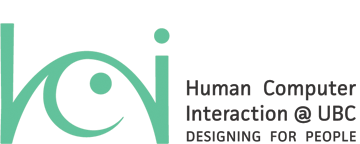 ---