LUNCH Provided (starting at Noon)
LOCATION: DFP Classroom, Forestry Building, Rm 2300 (2nd Floor, Forestry building, 2424 Main Mall)
DIRECTIONS: Once you are inside the Forestry Science building walk to the rear (south-east) of the building by passing through the large open study area and up the stairs to the 2nd level student ("treetop") lounge area. For room 2300A, the MAGIC Lab, turn left, pass through a double door and the lab is 1st on the right.
---
Wednesday, September 12
Title: Priming the brain to learn using robotics and stimulation
Speaker: Lara Boyd, PT, PhD, Professor, Department of Physical Therapy, UBC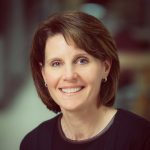 Abstract: Recovery after stroke is slow and outcomes are highly variable.  In part this is because the dose of rehabilitation necessary is very large.  One approach to this problem is to pre-excite or prime the brain to learn using robotics or brain stimulation.  This talk will review both approaches and provide data to show how these technologies may be used to facilitate both brain activity and recovery of function after stroke.
Bio:
Dr. Lara Boyd is the Canada Research Chair in Neurobiology of Motor Learning, a Michael Smith Foundation for Health Career Investigator, a Peter Wall Scholar, and an Associate Professor in the Department of Physical Therapy, at the University of British Columbia.  She is a Neuroscientist and Physical Therapist. Dr. Boyd directs the Brain Behaviour Lab at the University of British Columbia, which performs research designed to advance theoretical conceptualizations of how brain function relates to behaviour during learning. She is an expert in neuroimaging and neurophysiology, and uses a variety of cutting edge technology in her research. Dr. Boyd also directs the Graduate Program in Rehabilitation Sciences in the Faculty of Medicine.
---
Wednesday, September 26
Title: TBC
Speaker: Nitesh Goyal, Google Research
Abstract: TBC
Bio: TBC
---
Wednesday, October 10
Title: TBC
Speaker: Alan Kingstone, Professor, Department of Psychology, UBC
Abstract: TBC
Bio: TBC
---
Wednesday, October 24
Title: TBC
Speaker: Ishtiaque Ahmed, Department of Computer Science, U Toronto
Abstract: TBC
Bio: TBC
---
Wednesday, November 14
Title: TBC
Speaker: Anind Dey, Dean of  iSchool, University of Washington
Abstract: TBC
Bio: TBC
---
Wednesday, November 28
Title: TBC
Speaker: Blair Satterfield, Professor, SALA, UBC
Abstract: TBC
Bio: TBC
---
Wednesday, December 12
Title: TBC
Speaker: Tony Hodgson, Professor, Mechanical Engineering, UBC
Abstract: TBC
Bio: TBC
---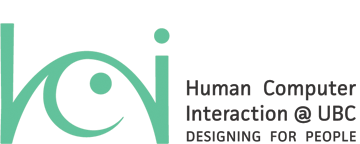 ---